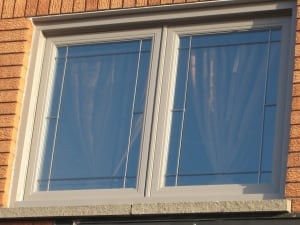 Today's window industry offers a huge selection of windows that come in a wide array of styles and materials. The first step to buying a quality window that will keep you safe and warm for many years is to learn about the properties of various materials used in window manufacturing, as well as advantages and disadvantages of different window styles and materials. However, even if you manage to choose the perfect window for your home ( with or without a help of a window expert), your efforts will be in vain, if that perfect window is not properly installed. Proper installation is as important as proper insulation or any other criterion that you have considered when choosing windows for your home. While it may seem an easy process, installing windows requires knowledge and expertise to be done correctly. Thus, if you think of saving on the installation, think again. It doesn't make any sense to buy an expensive high-quality window, if it is going to be installed by someone who has no clue of how to do it properly. Replacing an old window with a new one will, most probably, require some re-construction, which can be done only by industry-trained professional installers.
Nevertheless, having the basic knowledge of various window installation options is essential, because you may have to discuss these options with a window expert and may even have to choose from retrofit or brick-to-brick installation. This article will help you gain that basic knowledge so that next time you speak with an expert, you will know what he is talking about.
Retrofit Installation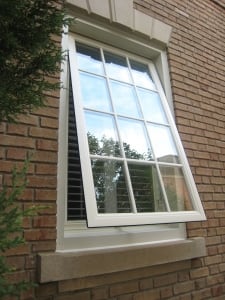 Retrofit installation refers to installing a new window into an existing frame. It essentially involves removing only the operating part of the window and leaving the jamb and the casing of the window in place. This is a very economical and easy way of window installation, but very often not recommended by window experts, as it is hard to achieve an optimal level of insulation and performance with this installation method.
Retrofit installation is a good option in cases when the old window frames are in very good condition and there is no need to replace them. It may also be preferable for older homes, where the wood frames are an essential part of the architectural style of the building and removing them would compromise its visual appeal. However, if the frame is not in a condition to offer proper protection and insulation, this will not be the best option.
The level of difficulty of retrofit installation will depend on the type of the window. Some replacement windows are quite easy to install, so if you are very handy at home repairs, then this is the case when you can save on an installation service. However, most replacement windows will require extensive knowledge to be correctly installed and sealed.
Full-Frame Installation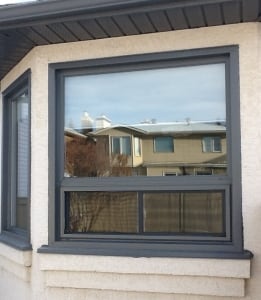 Full-frame installation implies full removal of both the frame and the operating part of the window. This method of window installation requires more work and more expertise, thus it is more expensive. However, this is a preferred method in most cases, as it guarantees a high level of insulation and performance, if installed properly by a professional. Older wood frames usually require a lot of maintenance, while the newer ones (wood, vinyl or a combination of various materials) are maintenance-free. At first glance, this type of window installation may seem too expensive and unnecessary, but considering all the benefits of having properly insulated maintenance-free windows, it may be more economical in the long run.
Full-frame installation is also called brick-to-brick installation and unlike the retrofit option offers many variations in terms of styles and materials. This method of window installation gives a lot of freedom in using the most appropriate materials or their best combination. Some of the variations of brick-to-brick installation include:
– windows with paint-grade wood frames
– windows with vinyl trims on the interior casing and jambs and exterior aluminum capping
– windows with interior vinyl trims and exterior brick moulding
– windows with unfinished interior ( to be finished by the owner)
Full-frame installation is also the only option if the shape, the size and the style of the window will be changed. If you have installed newer garage doors, for example. an old window frame may be in total dissonance with the modern style of your garage door, so when the time comes to replace your windows, full-frame installation may be preferred, even if the old frames are in working condition.
As new materials emerge and the older ones evolve, the standards for windows also change. In some cases full-frame installation will be the only option to meet the current window industry standards. Whichever option you eventually choose, hiring a professional to get the job done for you is an investment you will never regret making.