Whenever we hear the word 'door', our imagination takes us to a concrete structure, where there is a wall that has an entrance area that stands between the interior structure and exterior environment. No matter what sort of door you choose for your entrance area, it should have a sense of durability, safety and comfort. That is why a beautiful door not only makes you feel safe and secure, but also pulls together the exterior of your home. Now the major question comes 'which door suits you the best' if you have to choose from a fiberglass, steel or wooden door.
If your home door boosts curb appeal and makes visitors feel welcome, it is quite clear that it has been elegantly designed and crafted by the top class carpenters or door maker companies. Let discuss some points and types of doors that will help you find a door that is stylish, durable and tough enough to meet your genuine expectations and keeps your home safe whether you are in or out.
Fiberglass doors:
Fiberglass a.k.a. GRP or GFK is a lightweight, robust and extremely strong material made of plastic matrix that is reinforced by fine fibers of glass. It is less brittle and less expensive. That is why it can be a good  option for your entrance door. Fiberglass made doors offer you many benefits that wood and steel offer together. Consequently, it offers you a special sense of durability . In addition, they are energy efficient and practically suitable for higher traffic entrances. If we talk about its features, we find that they are easy to maintain and resist dents, cracks, rot, rust and warp. They are also available with foam insulation that prevents both heat and cold from entering inside. Interestingly, they can be stained or painted to match home exteriors in a perfect manner.
Steel doors:
Steel is an alloy resulted from the amalgam of carbon and iron. It is hard, tensile and flexible. Hence, it is more popular than wood doors. Moreover, steel doors feature energy efficient foam core insulation. They are also fully weather stripped. Only because of this ability, steel doors reduce chances of shrinking, swelling and warping. Steel owns cost effective materials for doors. They are able to resist fire, warping and cracking. Interestingly, steel made doors are ENERGY STAR qualified.
Wood doors:
It is a hard, fibrous structural tissue found in the roots of trees. It is generally heavier and more traditional in style. Hence, wood doors add an inviting presence to your home. The weight of a wooden door adds a sense of security and add sturdiness to your home. Hence, classic choice for historical and traditional homes as it is warm and elegant. Being a natural product and widely available, wood is mostly used in entering ways.
We have discussed different features and properties of all three types of materials that can be used for making doors. Let discuss some factors that show which type of door suits your needs the best. Choice, price, energy-efficiency and cost are the factors that affect your purchasing decision when you go into the market and choose a door to add more hues and appeal to your home.
Wooden doors have veneers or joints that are potential points of water and air intrusion. Joints start failing and the veneers start peeling in a very short time when a wooden door is exposed to sun and rain. On the other hand, fiberglass made doors are molded in a way so that they don't have any joints on them. Hence, they don't crumble easily, even when they come into the contact of air and water. It is nothing but great warranties, energy efficiency, styles and comparable costs of fiberglass doors that  help many people take smart and easy decisions to buy fiberglass when it comes to choosing and using exterior doors for homes and offices of all sizes and types.
Wood Doors

Wood doors are expensive, absorb moisture, can peel and bubble out, can bow wrap or twist, fade, not energy efficient and require regular maintenance. But they are beautiful, have a high end look, easily repaired and have warm feel and touch.
Steel Doors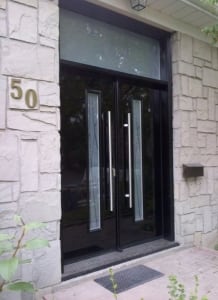 Steel doors are easily dented, can lead to rust after getting scratched, and react to cold and hot temperature. But they need lower maintenance, have no cracking or bowing are less expensive, energy  efficient, secure and have a good insulating value.
Fiberglass Doors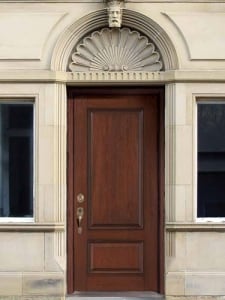 Fiberglass doors have no limitations; they need lowest maintenance, resist denting and scratching, offer wood grain and smooth finish look, don't get rusted or deteriorated. They are energy efficient and can be easily painted or stained. Interestingly, they have 5 times the insulation value of wood.
If you are going to have fiberglass doors in Ontario, you can compare their prices with steel door prices. You will find them suitable to your pocket.
Contact Northview Canada
Fill the Form! Get the Price
This form does not exist