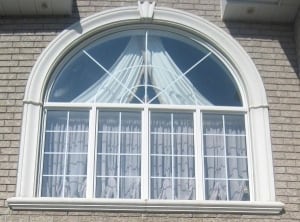 Window grillwork has been a traditional architectural element present in different époques throughout centuries. Grills used to be made from iron and they were not only ornamental but also durable, providing additional security to people's houses.
Nowadays with hi-tech security systems, iron grills' main function as a burglar protection is becoming obsolete, although you may still find neighborhoods where such grills are present.
Along with high performance modern UPVC windows have brought us improved aesthetics and internal decorative grills are one of custom options to consider if you want to add more style and elegance to your house.
Window grills are a popular decorative solution, which creates a beautiful timeless appearance and considerably increases curb appeal.
Window grills make your house facade stand out from the rest of the neighbourhood and you can create a unique custom look by choosing the desired layout.
Interior grills
Interior window grills are simply decorative bars which are located in between window panes. Since they are inside the glass unit, they do not make impediment to cleaning and also do not require any special maintenance. Interior grills can have various layouts. When we talk about window grill layout we refer to the position of the bars inside the sealed glass unit.
Among some most common bar configurations there are prairie, colonial, diamond, and custom grills.
Prairie grills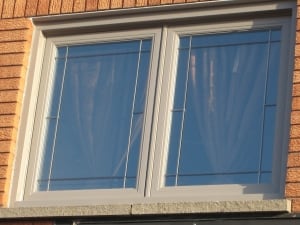 Prairie grills, also called perimeter grills are bars around the perimeter of the window. They acquired the name "prairie" after their popularity during the Prairie School architecture period in the late 19th – early 20th century.


Colonial grills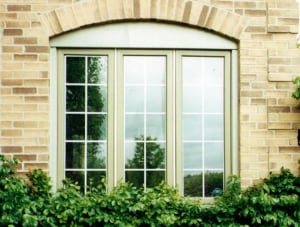 Colonial grills represent a classic grill layout which is suitable for virtually any architectural style.  Being the most versatile and universal grill pattern, it can be customized to include 4 to 12 lights depending on the window size.  Also, if you have a hung window, for example, you may choose to add colonial grills in either top or bottom sash only. Colonial grills are often added to casement windows, as well as bay and bow windows.


Diamond grills
In diamond grills the bars are positioned in such a way that they form diamond shapes. This type of grills adds an interesting accent to your house architecture.


Custom grills
For customers who prefer curved or ornate lines in window grills, fancy designs are available.
Exterior grills (SDL)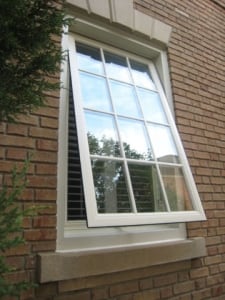 For those people who want to achieve a historic appearance of their windows (in the past windows consisted of individual glass pieces assembled within a wooden grid frame), there is an exterior grill option called simulated divided light (SDL) grills. Such grills are placed on the outside of the glass unit thus creating an imitation of a historic pattern.


Grill shapes and colours
Grill bars are available in various shapes and can be flat, pencil or bevelled (also called Georgian).
Flat bars are used in Colonial style grills, their standard size is 5/8″ x 1/4", they are available in white, brass, pewter, cream or sandalwood colours
Georgian grills are similar to Colonial grills except that they have bevelled edges. They are available in white, cream or sandalwood colours and a variety of sizes.
Pencil grills are a popular choice, suitable for modern architectural styles. They can be white, brass or pewter and 1/4″ x 1/4" size.
Choosing windows with decorative window is an effective way to add style and flavour to your residence, make its architecture unique and interesting. Be sure to talk to a professional expert about all available options and designs so you can make an informed decision.