Victoria Shaker – Steel Door
The new Victoria Shaker model is inspired by classic American architectural styles. With its new embossed profile, this striking door is sure to pass the test of time.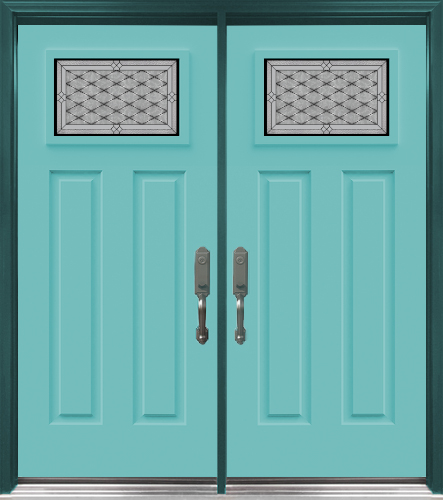 Multilock hardware
Pull-bars
Paints
Key Activated Multilock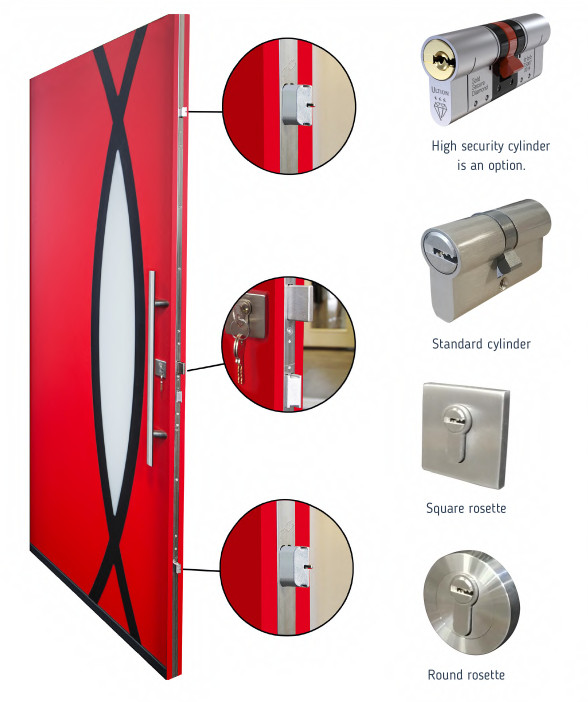 Handle Activated Multilock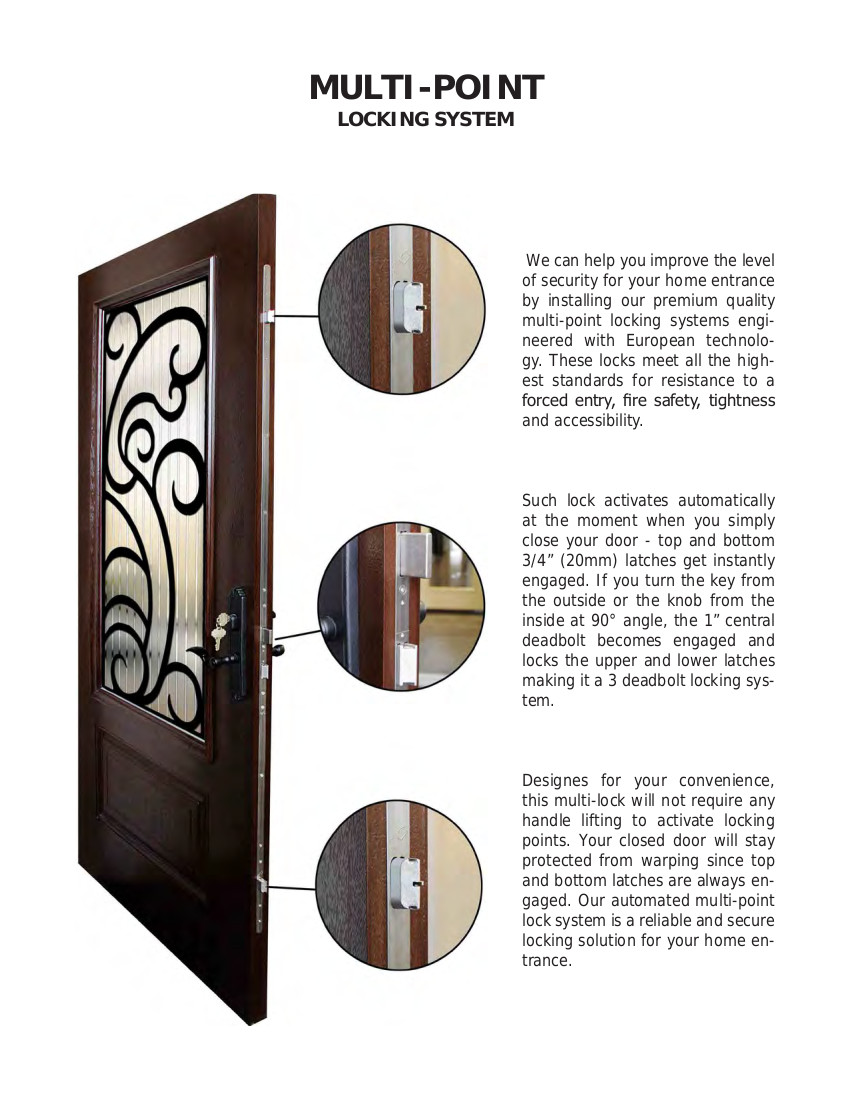 Techincal Drawing/Door Dimensions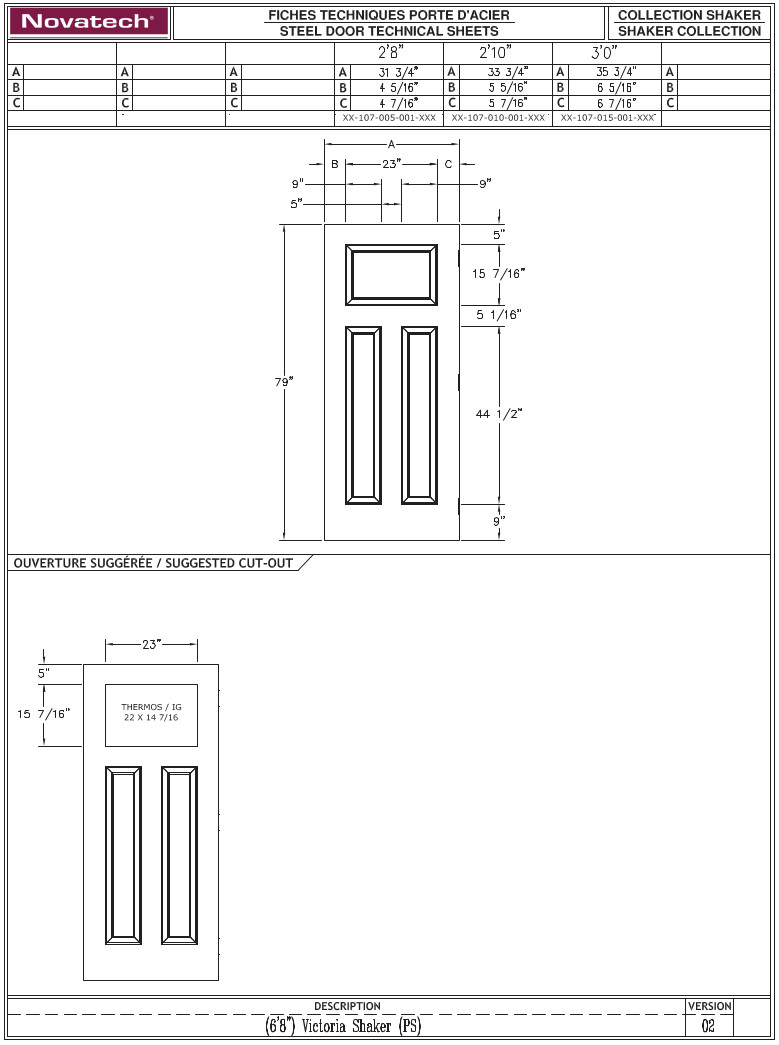 Features:
– This model is available in STEEL build only;
– Standard threshold and hinges comes in satin nickel finish;
– Maintenance Free PVC wrapped door frame included;
– PVC wrapped Exterior Brickmould included;
– Touch-up paint included;
– No door hardware included;
Standard dimensions
Available standard dimensions : 31 ¾", 33 ¾", 35 ¾" × 79", 31 ¾", 33 ¾", 35 ¾" × 84"
Custom dimensions available.
Maximum non-standard dimensions for custom order : 31 3/4″ to 35 3/4″ x 72″ to 84″
Steel
30% more steel: 0.028-inch thickness
Energy efficient and Energy Star© certified.
Non-prorated 10 years guarantee on finish and manufacturing defects.
HCFC-free polyurethane foam insulation, in harmony with the environment.
If you would like to get a free estimate, please fill out the form below. If you have questions about our door or any other product, please chat with us, call 18664514451 or email us.
Gallery
You Might Also Be Interested In: