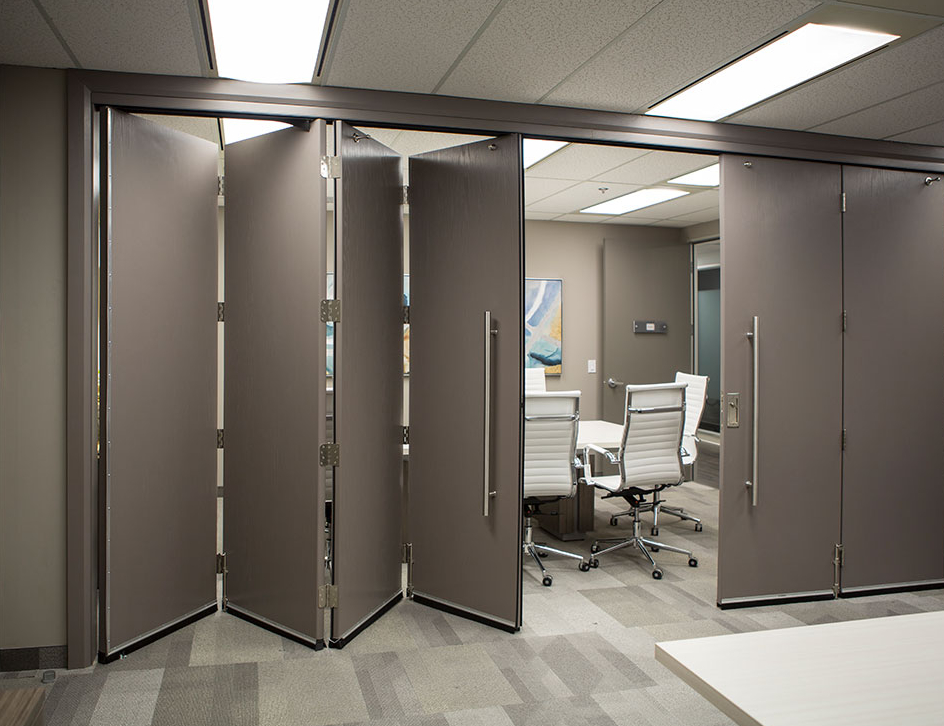 Overview
Introducing bi-folding interior doors – a new versatile product which has been developed to help you effectively divide your house interior without compromising on space.
If a traditional hinged door is not a possible option for some reason, of if you just want a more creative appearance – our bi-folding doors can be an ideal solution for you.
They give you flexibility to divide up the room for extra storage space or create privacy where required without losing a spacious sense of the open concept living.
Technical info
Our interior bi-folding doors are available in various materials, finishes and configurations so you can tailor the design to suit your taste.
You may choose to add glass to allow more natural light flow in the room with the desired privacy level by choosing the glass panels to be either frosted or clear.
The quality and selection of our bi-folding doors is second to none. Feel free to speak with one of our professional consultants who can help you get this stylish and functional addition to your room according to your custom needs.
Specifications
Max. Weight Per Panel: 75 lbs. (34kg)
Application: Interior Residential
Panel Thickness: 1-1/8″ (29mm) to 1-3/4″ (44mm)
Series Track: 200
Track Finish: Mill Aluminum
Track Material: 6063T6 Extruded Aluminum
Track Profile: I-Beam
Hanger Type: Top Mount
Wheel Dia.: 1″
Wheel Type: Nylon Encapsulated Sealed Ball Bearing
Steel Component Finish: Zinc Trivalent Plated
Steel Components: 12-14 Gauge
Product Grade: Commercial/Residential
Packaging: Rigid cardboard tube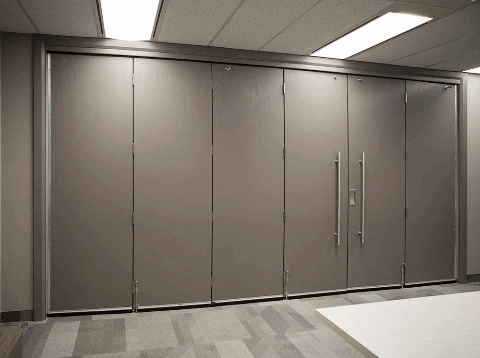 Multi-Fold Hardware Configurations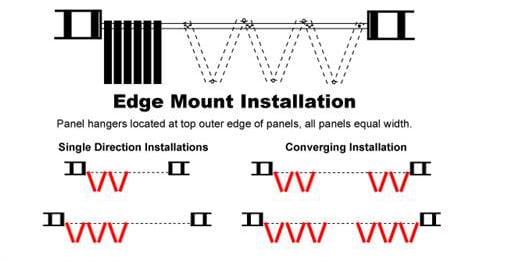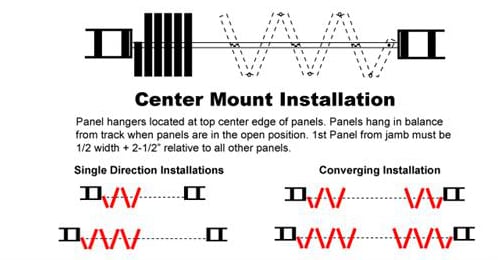 Interior Bi-folding Fiberglass Gallery
Feel free to drop us a line by completing the form below and we will arrange a FREE and NO OBLIGATION, IN-HOME QUOTE.
[[[["field22","equal_to","Single"]],[["show_fields","field15"]],"and"],[[["field22","equal_to","single+1 panel sidelite"]],[["show_fields","field16"]],"and"],[[["field22","equal_to","single+2 panel sidelite"]],[["show_fields","field17"]],"and"],[[["field22","equal_to","Double"]],[["show_fields","field18"]],"and"],[[["field35","equal_to","Choose a Custom Paint"]],[["show_fields","field33"]],"and"],[[["field35","equal_to","Choose a Custom Stain"]],[["show_fields","field34"]],"and"],[[["field22","equal_to","single+1 full glass sidelite"]],[["show_fields","field36"]],"and"],[[["field22","equal_to","single+2 full glass sidelites"]],[["show_fields","field37"]],"and"]]
keyboard_arrow_leftPrevious
Nextkeyboard_arrow_right
FormCraft - WordPress form builder